Babies learn at an amazing rate.
Learn the milestones that develop from birth to 24 months.
Did you know that a baby's brain is developing the most rapidly during the first two years of life? These early years offer a critical window of opportunity, like no other time, to launch language early and get a jump start on school success.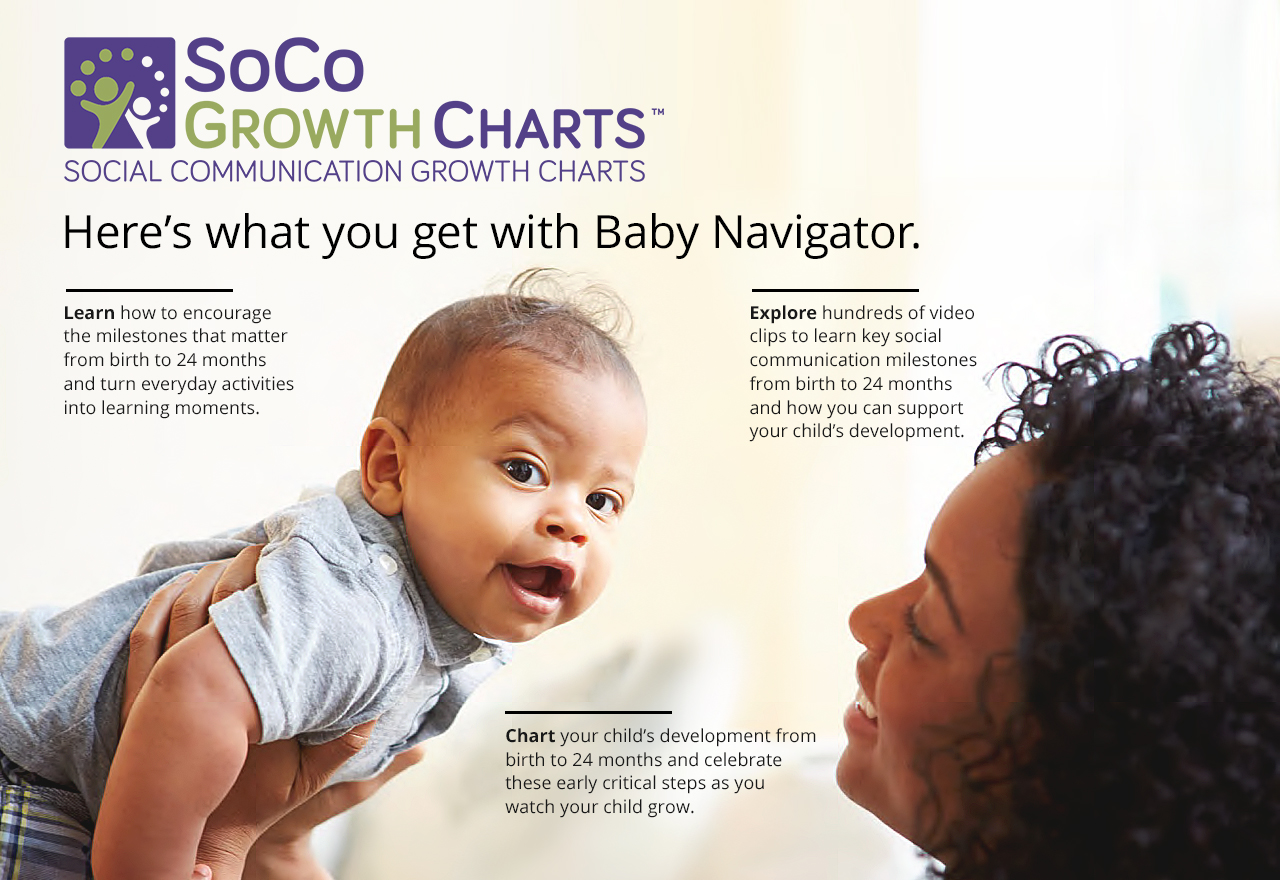 Our Social Communication Growth Charts. A powerful new tool to help parents in the most important role of their lives.
The perfect tool. For families of infants and toddlers 7 to 24 months of age.
Tool up. A new way to learn the early social communication milestones. Just click on an age and watch hundreds of video clips of children learning. Answer a few questions each month and chart your child's social communication growth.
Tool around. Learn how to take ordinary everyday moments and make them count.
Catching communication and language delays early can prevent potential problems later with behavior, learning, reading, and social interaction.
Register for Baby Navigator