Has your baby had a Social Communication CheckUp?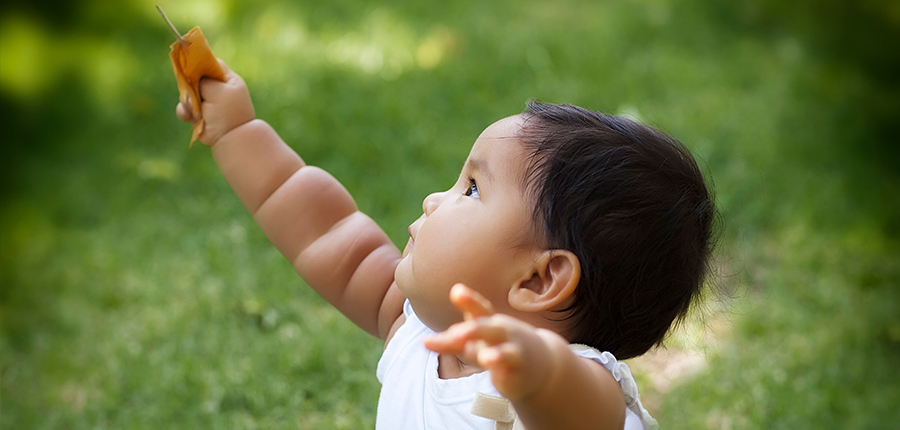 When you join Baby Navigator you will be invited to complete the Social Communication CheckUp every 3 months, starting when your baby is 9 months, until your baby's 2nd birthday at 24 months.
Below are answers to questions you may have about our Social Communication CheckUp, or SoCo CheckUp for short. We're here to help. Reach out to us at [email protected] if you have any questions.
The SoCo CheckUp is our new edition of what we used to call the Early Screening for Autism and Communication Disorders (ESAC). We will be adding more features to the SoCo CheckUp in the coming months.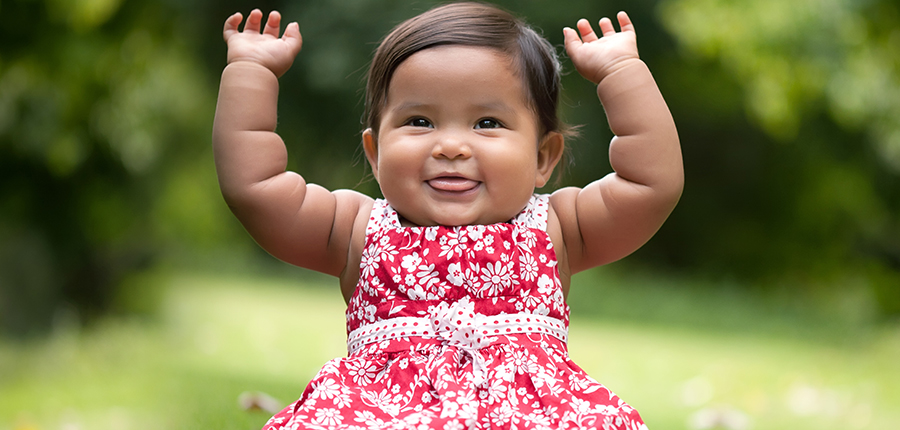 Why is it important to have a Social Communication CheckUp?
Your baby's first smiles, sounds, movements, gestures, and words are especially important social communication milestones because they help your baby connect with you and the world around them. These milestones also predict the development of language, play, and success in school.
For many children, delays in social communication are the first sign of a language delay. Some children with social communication delays are also at risk for other developmental delays, including autism. It's important to catch these delays early when your baby's brain is developing most rapidly and is shaped by the experiences you provide. Social communication delays can be detected early – even before your baby is talking. Research shows that catching delays early can make a big difference in your child's future.
How can you screen for a communication delay in a child who can't talk yet?
Infants and toddlers can be screened for skills that develop before children learn to talk, such as gestures, sounds, and actions with objects used in play. These early skills provide clues about which children will need extra help or support to do their best. We screen your baby by asking you questions about these early skills.
When parents register for Baby Navigator, you are invited to fill out the SoCo Checkup every 3 months—from 9 to 24 months of age—to complete the CheckUp.
Because your privacy is of the utmost importance, the SoCo CheckUp is stored on our secure encrypted, password-protected website in your Baby Navigator account.
The SoCo CheckUp asks parents questions about gestures and sounds your child uses and how your child play to screen for language delay, social communication delay, and autism.
The SoCo CheckUp takes only 10 to 15 minutes to complete, and results are automatically scored online—so you can access this from anywhere anytime. And it won't cost you anything. Before beginning, you'll get to view a brief video that explains the SoCo CheckUp, the research project, and the tools and resources in My Baby Navigator.
Does your baby need a Social Communication CheckUp?
When it comes to your baby, peace of mind is everything. All babies 9 to 24 months of age should be screened with our SoCo CheckUp — whether you have concerns about your baby's development, or your baby is reaching all of their milestones on time. By filling out the SoCo CheckUp, you will get information that may help your family and the information you provide may also help other families.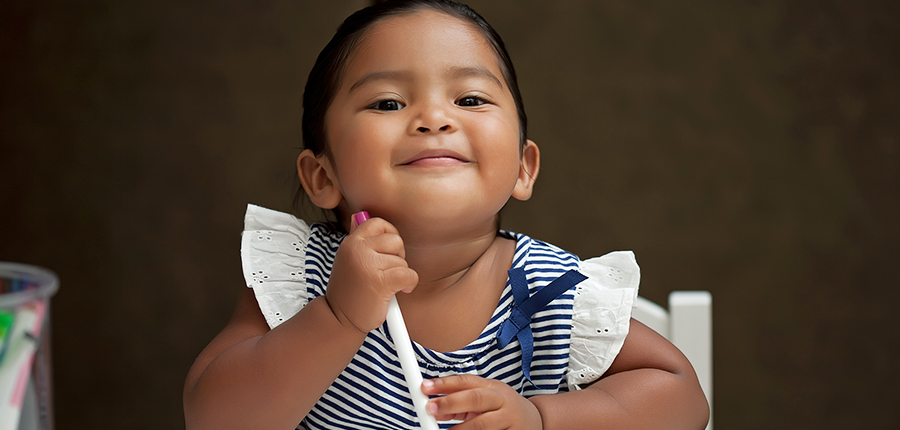 How will this help my family?
In addition to giving you peace of mind about your baby, you will get:
Free access to our Social Communication Growth Charts, so you can learn, explore, and chart your baby's development from birth to 24 months, and our Monthly Check-In
Screening reports and invitations to rescreen every 3 months
Links to resources in My Baby Navigator tailored to your baby's screening results
Information about other research studies that may help you and your child. You may be invited to fill out questionnaires or share videos of your child with our research team as a follow-up to screening and receive $50 for your participation—you can decide later if you want to participate
How will this help other families?
By participating in our research study, you are joining a network of families dedicated to improving outcomes for all children worldwide. The information we gather on children who are developing typically and children who are delayed is used to improve our screening tools and online resources. Through our research findings and resources, we aim to improve early detection of social communication delays by helping families learn how to support their child's development in everyday activities and access intervention services sooner.
We're here to help. Reach out to us at

[email protected]

if you have any questions or suggestions to make our resources better.